Item# 4017- Pewter Pine Cone Wreath Pendant
---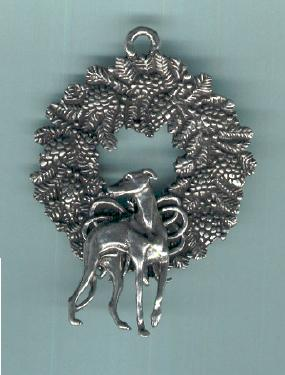 ---
Here is a detailed, raised relief pewter pine cone wreath.
At the base of the wreath stands an elegant IG.
At the top is a pewter loop through which a chain of your choice could be threaded.
On the back is a straight pin with a tac.
This item could be worn as either a pendant or pin.
Measurements are: 2.5" x 1.75".
TWO ONLY!
Shipping for this item will be handled by Carmie.
---
This item benefits the IGCA Health Fund.
---
Please note: Buyer will send a check for winning bid made out to IGCA Health Fund.
Please mail to:
Donna Carrick
321 Newsome Lane
Denton, NC 27239
* * * * *
If you prefer to use PayPal, your Winning Bid Email Notification
will provide a link to a web page with PayPal buttons.
---
Minimum bid - Pendant #1: $18.00 including shipping
Minimum bid - Pendant #2: $18.00 including shipping
Date posted: 05/21/06
Bidding commenced Sunday, May 21 2006
Bidding on this item will close 8:00PM Eastern Time, Sunday, May 28th, 2006.
---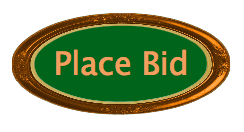 (Clicking the above button should bring up your configured mail program with the subject line already filled in. If this fails, please follow the "manual email" instructions below.)
Email Blanche Wallace (blanchew@bellsouth.net ), Auctioneer

Please include:
1.Item # in Subject Line.
2.Your name as you would like to see it posted as "High Bidder".
3.Your bid amount.
4.Your email address.
5. If you are placing a bid for someone without internet access, please include that person's name and contact information as well.
---
Winners are...
Pin #1: Michelle @ $20.00
Pin #2: Karen Berry @ $18.00
Congratulations and Thank you!
---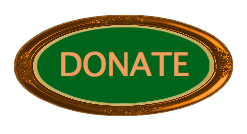 ---
Email Patty Woodbury or Carmela Ciampa with questions about this site.
This site was created in April 2006