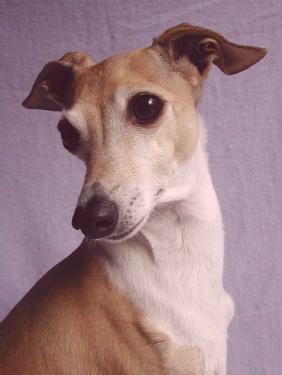 Now, I ask you? Could the Iggy behind this beautiful face do ANY of the things that Mom says? Of course, not!
Now, if you agree with me and would like a position in my Royal Court, please email a pic of yourself (or have your Mom or Dad do it) to Patty at <saluki13@comcast.net> and she will post it. And, if you have a comment to post there, she'll be glad to add that, too.
And, here is the grandest gesture I am willing to make: if any of you send a donation to IGRF or IGCA Health Fund, I will send you a celebrity photo of MOI, signed (with a little help). I do realize that other Iggies need help and being the benevolent Queen that I am, it's the least I can do. You can donate HERE by PalPal or send a check to my Mom, whose address (and mine!) are listed there, too. See how kind I am?
Now, if Mom tells any more tales about me, please check with ME -I'm sure you can see the other side of the story now. You can sign my guestbook on the home page and I'll read every entry.
Thanks so much for visiting!